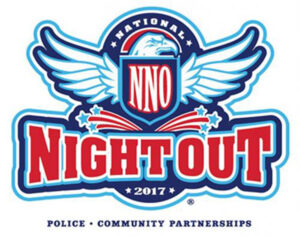 Mark Your Calendar To Take a Bite Out of Crime
National Night against Crime will be Tuesday October 3rd from 6-8 PM in the yard at 1800 Washington Ave. Mark your calendar, this is one of those really big Fairmount parties you don't want to miss. A bounce house for the kids will be provided and chicken fajitas and drinks will be supplied by Fairmount Code Blue and the Fairmount Neighborhood Association. Representatives from the Police and Fire Department and other city officials will be in attendance to discuss issues in our neighborhood. This is a wonderful time to meet your neighbors and build a team to fight crime in our neighborhood.
This is a covered dish event, we ask you to bring something to share. Anything to go with chicken fajitas such things as fresh fruits, salads, beans, rice… use your imagination and show off your best side dish or dessert! We usually have a large amount of hungry police and firemen so quantity counts.
This is a non-alcoholic event.