It's that time of year again! The holidays are HERE and festivities abound. The annual Fairmount Christmas Party will be held at Southside Preservation Hall, 1519 Lipscomb St., this year. Join us on Saturday, Dec. 10 from 7-10 p.m. for food and holiday FUN!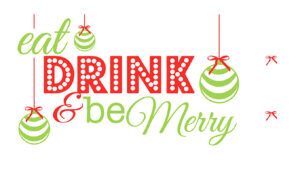 This is a members only party so it's the perfect time to renew your membership to the Fairmount Neighborhood Association for 2017. Everyone is invited and there are membership levels for everyone including Friends of Fairmount if you don't live in the neighborhood but still want to participate in members' events.
Please bring a dessert to share as well. If you can, please post what you plan to bring on our Facebook event at: https://www.facebook.com/events/1472080132820928/
Beer and wine will be available but if you'd like to bring a bottle of wine or beer to add to the stock, please feel free. We hope to see everyone there!