It's that time again! Home tour houses are being sought for the 2017 Fairmount Tour of Historic Homes. Fairmount's home tour is held annually, every Mother's Day weekend and is the largest fund raiser for the neighborhood.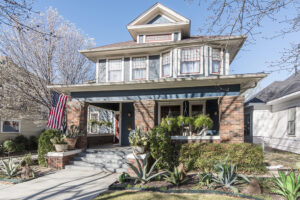 The Fairmount Tour of Homes highlights the beautiful homes that we have in our historic neighborhood. Each year, 6-10 homes are selected for the tour and hundreds and hundreds of people tour these homes to appreciate the architecture and take a step back in time.
If you live in Fairmount and you would like to be considered to be on the 2017 tour, contact the home tour committee at hometour@historicfairmount.com.
Proceeds from the tour go to aid Fairmount's infrastructure and Fairmount Neighborhood Association events. Examples of tour funds benefitting the neighborhood is the Art in the Park project in Fairmount Park, the historic style street lamps, the sign in the Greenspace and the soon-to-be installed Texas historical marker for the district coming in 2017.
To learn more about the tour, watch for updates on our website at: http://www.historicfairmount.com/hometour
Also, please LIKE us on Facebook at: http://www.facebook.com/historicfairmount